About Us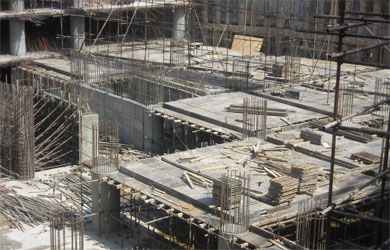 Sridevi Constructions was established in January 2012 by team of qualified and experienced Civil engineers from the industry. It has engineered a targeted offering of quality beyond expectation. Through collaborations with the foremost talents in the field, the usage of the finest materials and cutting-edge technologies, and impeccable execution of projects layered with an unwavering belief in total design.
The company is guided under able leadership of Mr. M. Sankaram, (M.Tech in Civil Engineering JNTU, Hyderabad) has 20 years of vast experience in civil construction. He has involved and executed many major projects successfully in stipulated time period namely a few, M/s Neuland Laboratories at Bonthapalli and Pashamylaram, Natco Pharma at Kothur, Natco Labs, Natco Organics at Chennai, Rakshit Drugs at Kazipalli, Jindal Steels at Thorangam (Karnataka), Janaki Steel Corporation, Sponge Iron Factory at Karnataka, Everest Organics at Sadasivpet, MES Works at RCI, Ganapathi Sachidananda Ashramam at Dundigal etc.
Sridevi Constructions counts amongst its major assets, the technically qualified and highly experienced staffs and skilled labors of operations. A well integrated team, which possesses requisite expertise to handle operations related to most Industrial Construction activities. The team is geared to handle most assignments with efficiency and in optimal time and budgets. Hardnosed professionalism coupled with down to earth practicality serves as the beacon for our operations team.
We are equipped with sufficient technical & supervisory staff and necessary machinery, and hence we are capable to mobilize our staff and equipments to carry out any large projects with necessary time schedule.